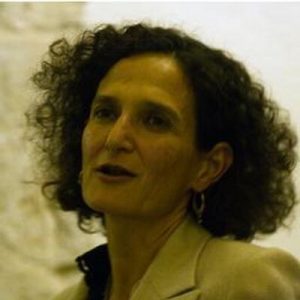 Paola Inverardi is full professor at University of L'Aquila. From 2013, she is Rector of University of L'Aquila. 

Her main research area is in the application of rigorous methods to software production in order to improve software quality. In the last decade her research interests mainly concentrated in the field of software architectures. Recent research directions address the problem of dynamically adapting mobile applications to contexts that can exhibit different degrees of resources availability and the automatic synthesis of connectors for heterogeneous systems.
Paola Inverardi has (co-)authored over 200 publications in international journals and conference and workshop proceedings. She has been member at large of the ACM SIFSOFT (ACM Special Interest Group on Software Engineering) Executive Committee, and member of the ACM Europe Council. She is member of Academia Europea. 
She is reviewer for, and member of, evaluation committees of national and international research funding agencies and universities: in the last years for European Commission, INRIA, Swiss National Science Foundation, Swedish Research Council, Dutch Research Council, German Research Foundation, Netherlands Organisation for Scientific Research, Vienna Science and Technology Fund, CHIST-ERA, Fonds National de la Recherche Luxembourg, Academy of Finland, ETH-Zurich, University of Lugano.

On May 2011 Paola Inverardi has received a Honorary Doctorate at Mälardalen University Sweden. Paola Inverardi received the 2013 IEEE TCSE Distinguished Service Award.

She participated and participates to program committees of the most relevant conferences on software architectures and software engineering among which, ICSE, ASE, FSE/ESEC, ISSTA,FSE, FASE, SEFM. She has been general chair and co-program chair of the Workshop on Software Performance (WOSP02), she has been program chair of the fourth joint meeting of the European Software Engineering Conf. and ACM SIGSOFT Symp. on the Foundations of Soft. Engin. (ESEC/FSE) conference. She has been program co-chair of the ETAPS conference FASE 2008 and General Chair of Automated Software Engineering Conference (ASE 2008) held in L'Aquila . She has been program co-chair of the International Conference on Software Engineering (ICSE 2009). She has been member and chair of the WOSP Steering Committee, of the ESEC Steering Committee, of the ICSE Steering Committee.

She was associate editor of the IEEE TSE Journal and of the ACM TOSEM Journal, and associate editor of the Springer Computing Journal.